Last Updated on 20th February 2023 by
Pasta is the ultimate crowd pleaser. Whether you are trying to impress your dinner guests or struggling to feed your picky eater, you can count on it to win them all. It's comforting, satisfying, and tasty. You can make an extravagant dish by serving it with a clam sauce or keep things simple with an Italian pasta salad.
For experienced cooks, this is one of the easiest foods to make. However, if you're a novice in the kitchen department, it can leave you baffled. Which shape to choose and which sauce to pair it with? How to avoid a clumpy mess and what is even 'Al dente'?
But don't panic! It's an easy art to master. This guide aims to clear the mystery around this food item and bring your culinary skills up a notch.
The basics: what is pasta?
Pasta is a food ingredient primarily made from wheat flour and water. Eggs are also sometimes included in the mix. Nowadays, 'gluten-free' varieties made from ingredients like rice flour and chickpea flour are also available. Coming originally from Italy, this pantry staple has won the hearts of people around the world.
Pasta can be broadly placed into two categories: fresh and dried. Their taste and texture can be completely different and the choice depends on the type of dish you're preparing. Both fresh and dried versions are molded into an astonishing variety of shapes ranging from simple macaroni to intricate Tortelli Piacentini.
What's in a shape and how to choose the correct shape for the sauce?
Pasta can be long or short, thick or thin, tubes or sheets, and stuffed or not. All shapes taste the same more or less, but their mouthfeel and how they carry sauces make all the difference. There's a reasoning behind every shape and the dishes they're used in. Picking the right shape and pairing it with the correct sauces is key to creating a palate-pleasing experience. We'll teach you how to create the perfect combinations that make a party in your mouth.
There are hundreds of pasta shapes and it's simply not possible to describe them all in one attempt. Here we try to explain the common shapes that you will frequently use.
Spaghetti
One of the basic shapes known to everyone. This long thin noodle is so versatile that it can be used as the base of several different dishes ranging from Spaghetti Bolognese to Spaghetti Carbonara.
This is best served with a light sauce such as a simple tomato-based Marinara sauce, or a smooth oil-based Pesto sauce. It can also be coupled with a meat-based sauce such as Bolognese.

Capellini
This is a much thinner version of spaghetti. These delicate strings are also called 'Angel hairs' and can be used in combination with light, oil-based sauces. You need to be careful when cooking capellini as it can be easily overcooked.
Bucatini resembles spaghetti in its shape and size but has a hole running through it. Any sauce that goes well with spaghetti can be used with bucatini but this has the added advantage of carrying the sauce within the noodle as well as around it.
Fettucine
Fettucine is a long, flat, ribbon-like noodle type that is best served with thick, creamy sauces like Alfredo sauce.
Linguini
Linguini is the narrow cousin of Fettucine. This can be paired with wine-based sauces or dairy-based creamy sauces like Garlic Parmesan.
Pappardelle
Long, flat, and much wider than fettuccine, this type sustains hearty meat sauces. The wider the noodle, the heavier the sauce can be.
Penne
Being one of the frequently used shapes, you can't go wrong with penne. This short, tube-shaped pasta with slanted edges can have a smooth or ridged exterior. Penne works perfectly in baked dishes as well as in sauce. Chunky, thick sauces like meat sauces and tomato sauces go well with penne as well as light, smooth ones.
Rigatoni
Rigatoni is short, ridged, cylindrical, and has straight edges. You can use any kind of sauce with this kind. The tubes get filled with sauce and create these flavor bombs that explode in your mouth as you bite.
Macaroni
This classic, tube-shaped one is the base ingredient in kids' favorite mac and cheese.
Farfalle
You probably know these by the name 'bow ties' although the literal translation means 'butterflies'. This special shape is more suitable for chunky sauces as these pieces get trapped in the ruffles and ridges.
Rotelli
This 'wagon wheel'-shaped pasta is fun to eat and pairs well with coarse sauces.
Fusilli
These corkscrew-shaped ones pair well with light sauces such as Pesto. They also work wonders in a hearty salad.
Lasagna
Widest of them all, lasagna is suitable for baking. It holds well in the oven and is easy to cut into portions and serve.
Ravioli
Ravioli comes in a round or a square shape and is traditionally filled with cheese. But you can now find these with various fillings like meat, seafood, and vegetable. As they already come stuffed these are best plated with simple ingredients that don't compete with their filling.
Tortellini
Ring-shaped and small, these come filled with meat or cheese. They are usually eaten in a flavorful meat broth that doesn't overpower their flavor.
How to achieve the perfect 'al dente' every time?
If you're new to the game, it can seem a bit daunting. But cooking pasta to a perfect al dente stage is not that hard. It simply means boiling until it's cooked through but has a slight bite to it.
The first step is to fill your pot with plenty of water. The general recommendation is 16 cups of water for every pound of pasta. You should let your water come to a full boil before adding the noodles. Cold water will make it clump together and there's no turning back.
The next step is to add salt to your boiling water before adding the pasta. The water should not be too salty but should have enough salt to flavor the noodles. One tablespoon of salt per pound of pasta is the usual guideline but I'd say go with your taste.
As per adding oil into your water, the opinions are mixed. Some chefs say it prevents sauces from sticking to the surface while some say it helps to avoid clumping. My advice is to omit oil as it's unnecessary.
Next goes in the pasta. Make sure to stir the pot often to avoid it sticking together and to the bottom of the pot. Cook as per package instructions but do test a piece 3-4 minutes before to make sure it doesn't get too soft.
Once it's done, remove from heat and drain but keep aside at least one cup of that pasta water. You'll need it to add to your sauce. DO NOT rinse with cold water. It takes away all the starches that make your pasta stick to the sauces.
If this sounds like too much work, check out how to cook it in a microwave.
Can I fix overcooked pasta?
It's easy to turn our eyes away only for a moment, only to be left with a sticky, mushy tangle. Soft and mushy pasta doesn't hold its texture and gets lost in the sauce. But worry not, you can still rescue your dish to a certain extent.
One easy way is to throw in some meat sauce and some cheese and bake them. I bet no one will notice your blunder!
The other way is to rinse the pasta with ice-cold water and leave some ice cubes on top for a couple of minutes. The ice will stop further cooking and restore the texture slightly. To be honest, it won't be perfect, but no food will go to waste.
Put your knowledge to good use!
Now that you're armed with tips and tricks to cook a scrumptious dish of pasta, go ahead and rock your skills. Bon Appétit!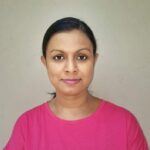 Malithi is a professional freelance writer specializing in food science and nutrition. She has an MSc in Food Science and nutrition and 9+ years of experience as a writer.