Last Updated on 20th July 2022 by
Tuna, pasta, and salad. Classic favorite picnic and mealtime staples. How about we combine them all for a bowl of downright comfort and deliciousness?
Craving for a salad that is not green and bland? Let's make a tuna pasta salad! With this recipe, you can eat healthy while still having a fresh and exciting, flavorful taste.
This easy dish is made with nutritious ingredients and tastes absolutely delicious. Your whole family will surely enjoy eating this. Follow these steps and learn how to make a tuna pasta salad rendition right at home!
Prepare the following ingredients first and follow these simple steps for a perfect Tuna Pasta Salad.
Ingredients:
1 cup uncooked fusilli pasta
1 can (6.35 ounces) tuna, drained well
1/4 cup gherkins pickles, chopped
1/4 cup red bell peppers, chopped
1/4 cup celery, chopped
1/2 red onion, peeled and chopped
1 hard-boiled egg, peeled and chopped
1/4 cup mayonnaise
1/2 tablespoon pickle juice
salt and pepper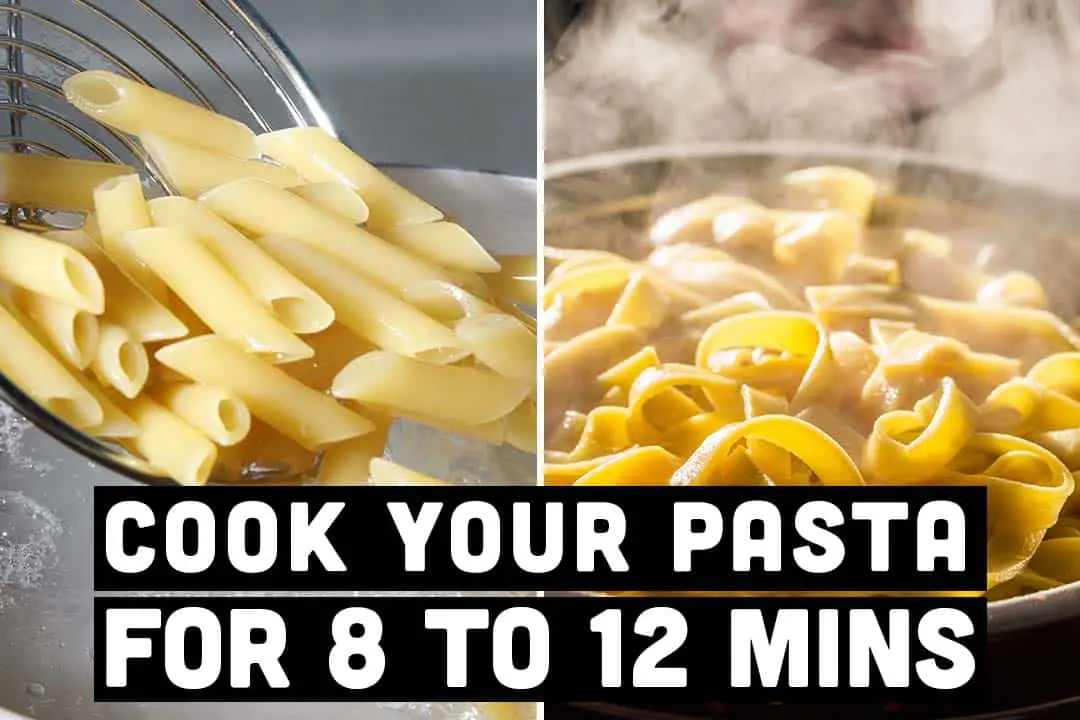 How to make Tuna Pasta Salad:
Cook your pasta according to package instructions, then drain them and allow them to cool a little. I personally prefer to use mini shell noodles, but any type of bite-size pasta can be used in this recipe.
While the noodles cook, chop the celery and onion, drain the tuna, and warm the peas (you could also add the peas to the boiling pasta water during the last minute of cooking).
Then, mix the Greek yogurt and mayonnaise until smooth. Incorporating yogurt into the dressing contributes a tasty tang to the macaroni salad. You'll love it for sure! What if you don't have plain yogurt on hand? Fret not! You can just go all-mayo. For a nice kick, you may add some freshly squeezed lime juice into the mix.
On a large mixing bowl, add the cooked pasta, tuna, celery, onion, and peas. If you want, you may also toss in chopped artichoke hearts, sun-dried tomatoes, or roasted red peppers into your salad.
Pour the dressing on top and toss to coat.
There you have it— your tuna pasta salad is ready! It's super easy to make and perfect for potlucks, picnics, and backyard parties! It's hearty, flavorful, and a great side dish or a complete meal in itself.
If you'd like to cook this dish in advance, I suggest waiting to add the sauce until you're ready to serve, otherwise, the noodles will soak up the sauce and it won't have the creaminess that you want.
What to Serve with Tuna Pasta Salad
Usually, pasta salad is served chilled. But, it can be eaten warm as well.
You can serve this vibrant tuna pasta salad as a picnic-perfect side or enjoy it as a light main dish. We love eating this for lunch.
As a side dish, it can be paired with many proteins. It goes well with summer foods like burgers, grilled chicken, hot dogs, and pulled pork sandwiches. This salad can also be eaten on its own as a main dish. It's great for packing in lunches, too!
Want some suggestions? Here are my top three dishes on what to serve with tuna pasta salad.
BBQ Chicken
When your serving pasta salad at a barbecue party, barbecue chicken is especially perfect! It does not only complement the pasta. The smokiness of the barbecue also goes well with the richness of the dish, making it an excellent way to finish out your meal!
Cheese and Crackers
The humble duo that is cheese and crackers always work well with pasta salads. This tasty appetizer gives your pasta salad a much-needed crunch. As you know, you can never go wrong with pairing cheese and pasta!
You may give your guests a variety of cheeses to choose from! Neatly arrange some Gruyere, Gouda, Cheddar, and Bleu cheese along with a bunch of different crackers on a tray and you've got yourself a fun party appetizer.
Sandwiches
Finger sandwiches are easy to eat and prepare, so it only makes sense why these babies are a staple at every picnic. Plus, they taste exceptional too!
There's something special about the combination of soft bread with meat, cheese, or veggie filling. When paired with pasta salad, it's just downright amazing!
How Long Does Tuna Pasta Salad Last in the Fridge?
This pasta salad is a great make-ahead meal and can be prepped in advance. It actually tastes better when refrigerated to chill and for the flavors to meld!
So how long does tuna pasta salad last in the fridge? To extend its shelf life, store the tuna pasta salad in a container with a tight-fitting lid and keep it in the refrigerator for up to 3 days.
Due to the nature of the ingredients, it does not freeze well. Pasta tends to soak up the mayo dressing, drying out the salad over time. When reheated and ready to serve, stir in a bit of mayo, sour cream, yogurt, or milk to moisten and add back the creaminess.
For food safety, keep the container of pasta salad over a bed of ice. Do not keep at room temperature for more than four hours.
Can you freeze your tuna pasta salad? Yes, you can! But, there are a few tips and conditions to freeze the salad correctly.
First, make sure the pasta isn't cooked beyond al dente. Once cooked, immediately run cold water over the pasta to stop the cooking process. A gentle reminder: make sure the pasta, the liquid ingredients, and the vegetables are put into separate freezer bags.
However, because the liquid ingredients are creamy in this recipe, they will not thaw as well. Because of this, it is recommended not to freeze the liquid ingredients for this particular recipe, but you can freeze the pasta and vegetables.
I'm Pauline, a retired patisserie chef, mother of four and now a full time food blogger! When i'm not cooking i love long walks, reading thriller novels and spending time with my grandkids. Head to my about me page to learn more about the woman behind the food! You can find my Facebook here