Last Updated on 7th August 2023 by
Shallots are a popular ingredient, especially in French cooking.
Cooking a recipe at home that needs a shallot that is not in your kitchen can be very frustrating.
We have a list of shallot substitutes that aren't short on flavour and will work in your cooking. But before we look at the substitutes, let's first understand what a shallot is.
What is a Shallot?
A shallot is a type of onion, but it's much smaller and has a milder, sweeter taste. Unlike regular onions with a strong flavour, shallots have a delicate flavour that complements many dishes without overpowering them.
When finding the best shallot substitute, it's important to consider the flavours of the other ingredients in your recipe. Milder substitutes like chives or scallions might be better if the recipe calls for raw shallots.
However, stronger substitutes like white, yellow, or red onions can work well if the shallots are to be cooked.
White and Yellow Onions
When you think about substituting shallots with onions, the two closest matches are white and yellow onions.
Due to their mild and sweet flavour, white onions can mimic shallots in most dishes. You can use them in the same quantity as you would shallots.
However, remember that they have a slightly stronger flavour, so you might want to use less if you're sensitive to intense flavours.
On the other hand, yellow onions have a more potent taste, but when caramelized, their sweetness comes out, making them an excellent substitute for shallots in cooked dishes.
White or Yellow Onions, Keep These Tips in Mind:
Ratio: Generally, you can substitute shallots with onions in a 1:1 ratio, which means if the recipe calls for a cup of shallots, you can use a cup of onions. However, because onions can have a stronger flavour than shallots, you should start using slightly less onion than the recipe calls for and adjust to taste.
Cooking Process: Shallots cook more quickly than onions due to their smaller size and thinner layers. When you're using onions instead of shallots, make sure to chop them finely to help them cook more quickly and evenly. If the onions are used in a recipe that requires sautéing or caramelizing, allow for a bit more cooking time to ensure they become soft and sweet.
Texture: Shallots generally have a softer texture than onions, which can affect the final texture of the dish. Consider this, especially if shallots are a significant ingredient in the recipe.
Masking the Flavour: If you're worried about the stronger flavour of onions, try rinsing them under cold water after chopping. This can help to wash away some of the compounds that give onions their strong taste, resulting in a milder flavour that's more similar to shallots.
White Pearl Onions
I've even used white pearl onions as a substitute. These miniature onions can mimic shallots' sweetness, although they require more prep work because of their size.
Here are a Few Tips:
Peeling: Peeling pearl onions can be a bit time-consuming due to their small size. However, a quick trick can make this process easier. First, cut off the root ends. Then, blanch the onions in boiling water for 2 minutes. Drain and rinse under cold water. You should be able to slip off the skins with your fingers easily.
Quantity: As with other onions, the flavour of pearl onions can be stronger than that of shallots. Start using them in a 1:1 volume ratio, and adjust according to taste.
Cooking Time: Remember that whole pearl onions take longer than diced shallots. If your recipe involves cooking the shallots and time is a factor, you may want to quarter the pearl onions or slice them into rounds to speed up the cooking process.
Texture: Pearl onions retain their shape well when cooked, making them a great choice for recipes where you want a bit of crunch or when the shallots need to be visible, like in a stew or roast.
Sweetness: Pearl onions, especially when caramelized, can bring out a lovely sweet flavour akin to shallots, making them an excellent substitute in dishes where shallots are cooked.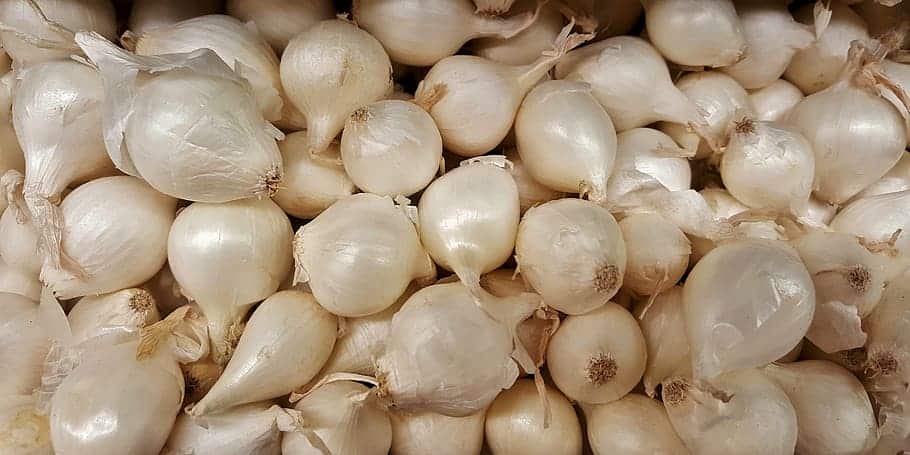 Leeks
Leeks, due to their mild and sweet flavour, can also be a decent substitute, especially in soups and stews. However, only the white and light green parts are typically used as the dark green leaves tend to be too tough.
Tips For Using Leeks as a Substitute
Which Part to Use: Only the white and light green parts of leeks are typically used in cooking, as the darker green parts can be too tough. This part of the leek has a milder, sweeter flavour like shallots.
Cleaning: Leeks can have a lot of dirt and grit hidden between their layers. After cutting off the dark green tops and the roots, slice the leek lengthwise and then rinse it under running water, fanning out the layers to make sure you get rid of any trapped dirt.
Chopping: Because leeks are larger than shallots, they should be finely chopped to emulate the texture of diced shallots.
Quantity: When it comes to substituting leeks for shallots, you may want to use a bit more leek, since they have a milder flavour. Start by using 1.5 times the volume of leeks as shallots, and adjust according to your taste.
Cooking Time: Leeks are more fibrous and take longer to cook than shallots. If the shallots in the recipe are to be cooked, make sure to allow for a bit more cooking time when using leeks.
Versatility: Leeks are very versatile and can be used in a wide variety of dishes. They can be used in place of shallots in soups, stews, stir-fries, and more. Remember that their flavour is milder, so they won't dominate a dish as shallots or onions might.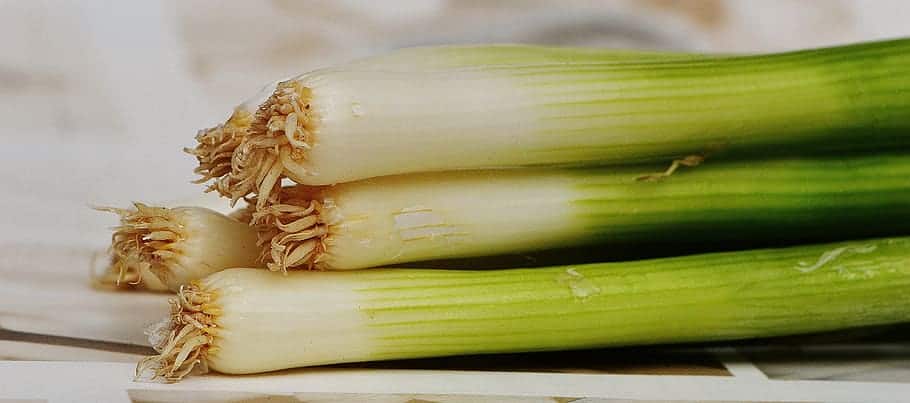 Red Onions
If you're looking for a substitute that can mimic the texture of shallots, try using red onions. They have a similar texture to shallots, and their sweetness can replicate the flavour of shallots.
Remember, red onions have a bit more bite to them, so you should adjust the amount you use accordingly.
Tips For Using Red Onions as a Substitute
Ratio: Similar to other types of onions, you can substitute shallots with red onions in a 1:1 volume ratio. If the recipe calls for a cup of shallots, you can use a cup of red onions. However, red onions can sometimes have a stronger flavour than shallots, so it might be a good idea to start with slightly less and adjust to taste.
Preparation: Like shallots, red onions can be eaten raw or cooked, so you can use them in the same way the recipe uses shallots. However, remember to finely chop or mince the red onions if the recipe calls for the same preparation of the shallots. This will help them blend more seamlessly into the dish.
Cooking Process: If your recipe involves cooking the shallots, give your red onions more time to cook. Red onions have thicker layers than shallots, so they need more time to reach the same level of softness.
Flavour: Red onions have a sweet yet slightly sharp flavour that becomes milder and sweeter when cooked, which can be very similar to the flavour profile of shallots. This makes them a great substitute in recipes where the shallots are cooked.
Colour: Red onions will add a purple hue to your dish, which is something to keep in mind if the colour of the final dish matters.
Garlic
Garlic can work as a last resort if you're in a real pinch. However, remember that garlic has a much stronger, more intense flavour. I suggest using it sparingly and only as a last resort. A small clove of garlic can replace a medium-sized shallot in most recipes.
Tips When Using Garlic
Quantity: A clove of garlic has a stronger flavour than a shallot, so it's best to reduce the amount you use. A good rule of thumb is to use one small or medium clove of garlic for every shallot in the recipe. You can adjust the amount to taste.
Preparation: Garlic should be minced or crushed to emulate finely chopped shallots' texture and allow its flavour to spread throughout the dish.
Cooking Process: Garlic burns more easily than shallots, so you'll need to monitor it closely during cooking to ensure it doesn't burn, making your dish bitter. If you're sautéing, consider adding the garlic a little later in the cooking process than you would shallots.
Flavour: Remember that garlic has a very different flavour profile compared to shallots. Garlic is stronger and can give a very different undertone to your dish. It's best used as a substitute in recipes where a garlic flavour would complement the other ingredients.
Pair with Onions: To achieve a flavour profile more similar to shallots, consider using a mix of garlic and onions. The onion will contribute the sweet, slightly sharp flavour that you would normally get from shallots, while the garlic adds depth.
Chives
And let's not forget about the chives. They have a mild onion flavour and can be used raw or cooked. They're a fantastic substitute for raw shallots in salads and dressings.
Tips when using Chives
Quantity: Chives have a mild flavour compared to shallots, so you might need to use a larger quantity of chives to achieve a similar taste. However, because their texture is very different, it's best to use chives in dishes where a small amount of shallots is required or the texture could be more crucial to the dish.
Use Fresh: Chives are best used fresh, as their mild onion flavour can dissipate with cooking. This makes them a great substitute in raw dishes, salads, or as a garnish where shallots are required.
Chopping: Chives should be finely chopped to distribute their mild flavour throughout the dish. Using scissors can make this process easy and quick.
Pair with Other Substitutes: If you're substituting a larger quantity of shallots, you may want to pair chives with another substitute on this list, like onions or garlic. The chives can add the mild, fresh onion flavour, while the other substitute can provide the volume and texture you're missing from the shallots.
Preserving Flavour: If you need to add chives to a cooked dish, do so right at the end of cooking. This will help keep their delicate flavour and vibrant green colour.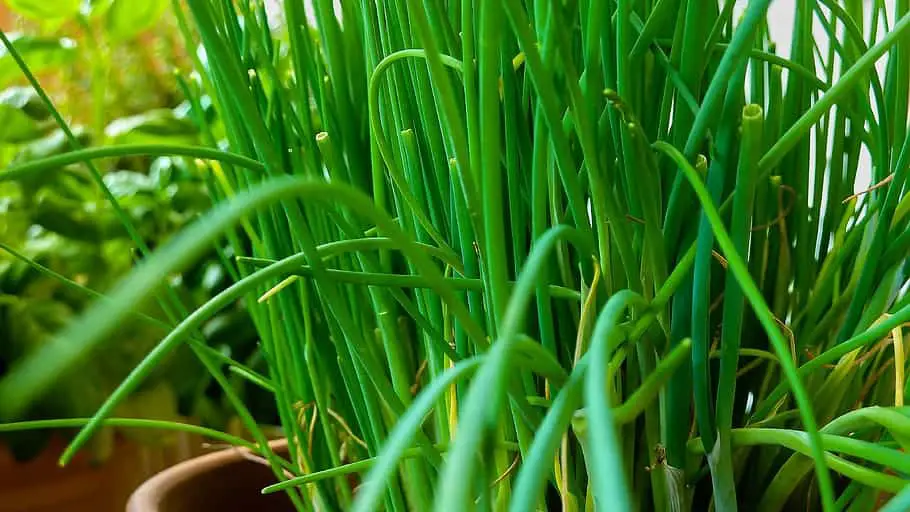 Feel free to play around with different options.
What's important is to consider the unique flavours of each potential substitute and how they will interact with the other ingredients in your dish.
Coq au Vin, a classic French dish that typically uses shallots. In this version, we'll be using white pearl onions instead
Coq au Vin with White Pearl Onions
A twist on the classic French dish, Coq au Vin, substituting shallots with white pearl onions.
Ingredients
1

bottle

of red wine

4

chicken legs and thighs

200

G

bacon, cut into lardons

2

cups

of white pearl onions, peeled

2

carrots, sliced

2

cloves

of garlic

2

tablespoons

of all-purpose flour

3

tablespoons

of brandy

2

cups

of chicken stock

3

sprigs

of fresh thyme

2

bay leaves

Salt and pepper to taste

Chopped parsley for garnish
Instructions
Marinate the chicken in the red wine overnight, or for at least 3 hours.

Remove the chicken from the wine, pat dry and season with salt and pepper. Reserve the wine.

In a large Dutch oven, cook the bacon over medium heat until crisp. Remove with a slotted spoon and set aside.

In the same pot, brown the chicken pieces on all sides, then set aside.

Add the pearl onions, carrots and garlic to the pot and sauté until the onions are lightly browned.

Sprinkle the vegetables with flour and stir until evenly coated.

Deglaze the pot with the brandy and reserved wine, scraping the bottom of the pot to loosen any browned bits.

Return the chicken and bacon to the pot. Add the chicken stock, thyme and bay leaves.

Cover and simmer for about 2 hours, until the chicken is tender.

Serve the Coq au Vin garnished with chopped parsley, alongside mashed potatoes or crusty bread.
Nutrition
I would love to hear from you, and let me know how you got on with the different shallot substitutes. So leave a comment below!
Happy cooking!