Last Updated on 22nd April 2022 by
If you are a foodie, then a butterflied leg of lamb is no stranger to you. Butterflied leg of lamb is lamb Leg without bone and has a uniform thickness throughout, so it absorbs all the taste that you have to offer inside it.
Lamb is tender meat and is perfect for exquisite family dinner, especially when you are having a family gathering after a long and hard time.
This dish has its variant in every cuisine, and every cuisine will have a whole new taste to offer to your taste buds. While the most basic dish is grilled butterflied leg of lamb, Greece has its style of savoring the lamb meat by marinating it with lots of garlic, juicy lemon, and tantalizing oregano.
There is yet another way to savor it, and that is the Indian way with all the spices India has to offer as Masala Raan ( Lamb dish of India).
However, what's tastier than a roasted lamb Leg with herbs and rosemary enhancing its flavor? Nothing. It is also a perfect dish for your Easter dinner table or thanksgiving. It is surely the best dish to share with family and family if you want to have it the Australian way.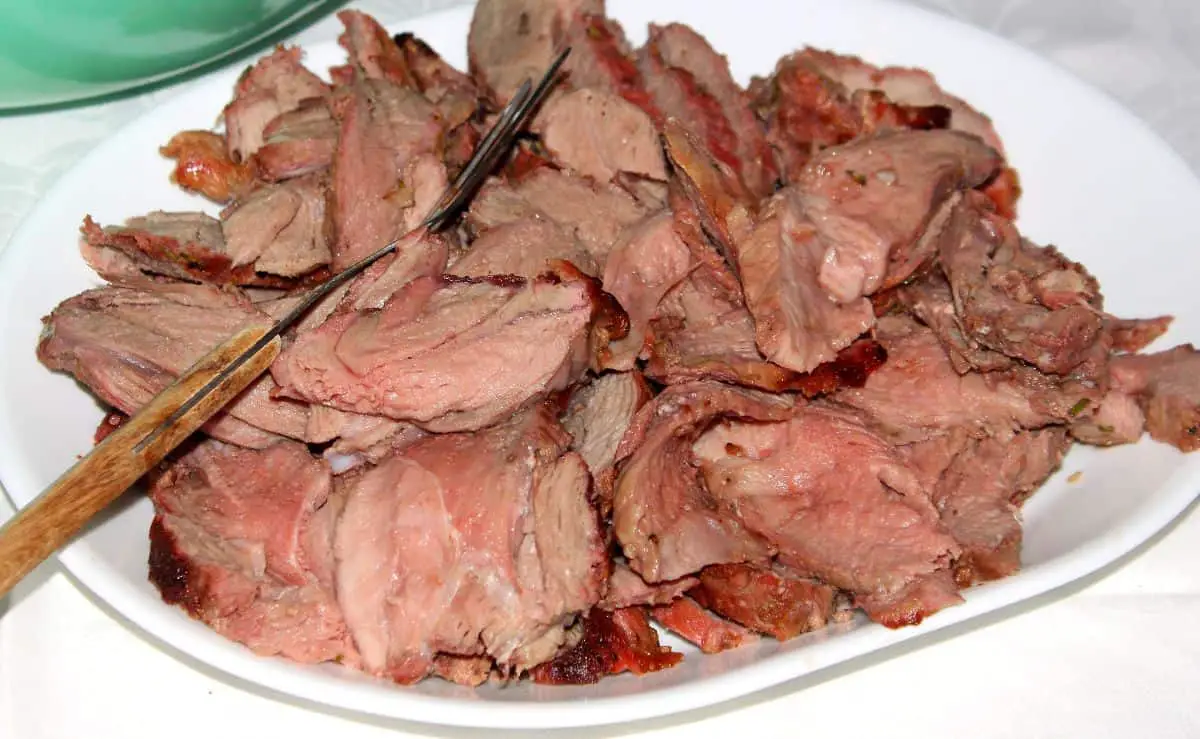 Greek Butterflied Leg of Lamb
When it comes to enduring the tender meat of lamb, the Greeks prefer slow-cooked lamb along with lots of garlic and Kleftiko wine.
But, this grilled Greek Butterflied Leg of Lamb also has the same Greek deliciousness to offer. Try out the delicious and mouth-watering Greek way; you would require the following ingredients:
Ingredients
Garlic

Lemon

Oregano

Butterflied leg of lamb

Olive
Instructions
Remove the fat. However, removing too much fat will reduce the taste, but lots of fat can also hinder taste; a thick layer of fat will eventually affect your health, but keeping some fat will also add to the taste. So be cautious while doing this step. Also, be careful while buying the quantity. If you are planning on a big dinner with all of your family, then a 2.2 kg will fit your necessity, but if you are a small party of four, then a kg might suffice for all of you.

Marinate!!! Mix all the marinade ingredients in a ziplock that will be garlic, lemon, and oregano. Mix them well. After mixing all these ingredients well, allow the butterflied leg of lamb into the zip lock and massage it well. After ensuring that you have massaged the ingredients well, leave it to marinate so that the lamb absorbs all the taste. However, the more you marinate, the juicier your lamb will be, but if you are in haste and have a party to attend, then 3 hours would be satisfactory.

Now comes the cooking part. After ensuring that all the ingredients are well absorbed and into the lamb's body, you are all ready to put it in a barbecue and heat it for about 20 minutes. Also, if you are a fan of oven cooking, then advice for you is; first put it on the stove and then in the oven so that you don't end up overcooking it.

Make sure you take it off your stove when it reaches the temperature of 57° C or 135 F, known as pull-off temperature. Also, you should not serve it as soon as you take it out. Let it rest till it reaches a temperature of 62°C or 144 F, which is the internal temperature after resting, which happens due to the residual heat present.
However, BBQ offers a better choice in terms of cooking lamb exclusively because of the juiciness it provides. You don't want your delicacy to get overcooked or burnt. Grilling always takes a win on conventional cooking, and this is why BBQ is the chef's favorite.
Tips To Make Greek Leg Of Lamb Great
The endgame of the dish is always how you serve it on the table. There are several ways in which you can serve this amazing delicacy, be it with minimal lentil salad or the delicious Greek salad.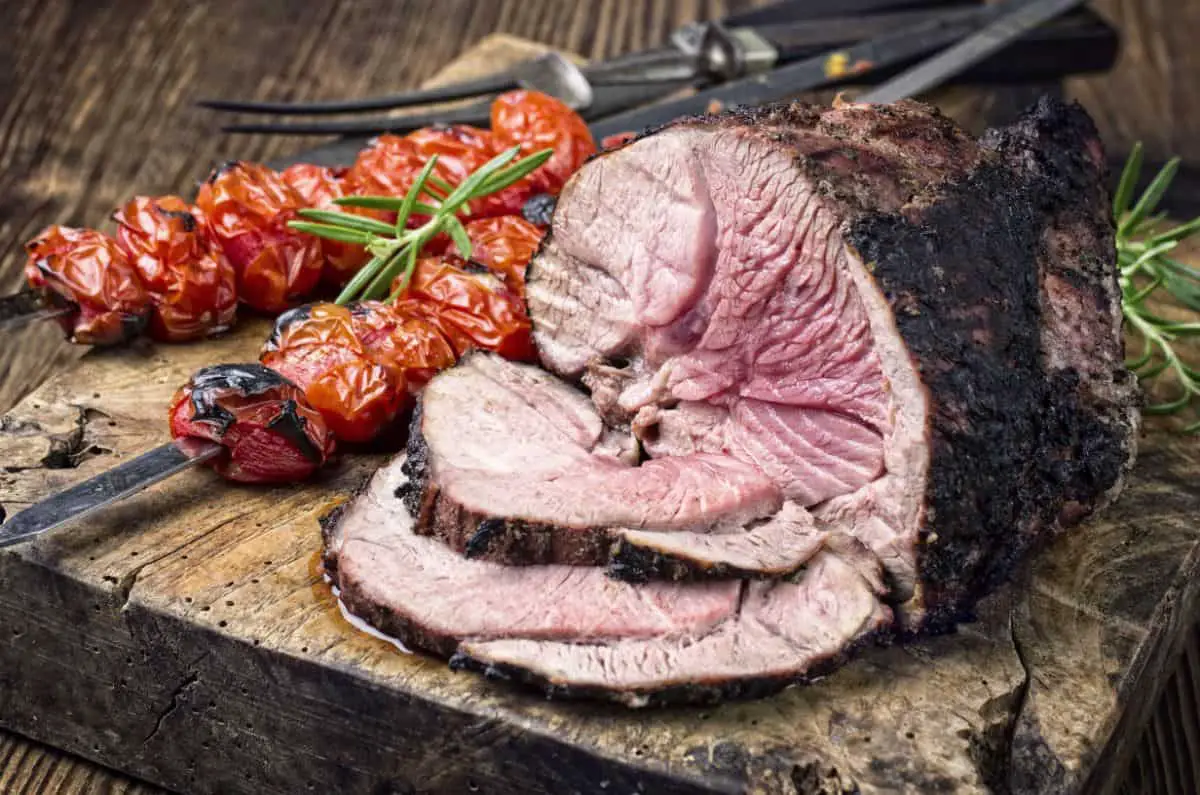 Greek salad is a light and delicious blend of Kalamata olives, cucumbers, tomatoes dressed with oregano, vinegar, and olive oil.
However, if you want to keep things simple and minimal, you can also serve it with bread; it looks best with both.
If you are interested in showing the juicy Butterflied leg of lamb, then it would be best served with some lettuce, olive oil on top, and a little bit of salad for company, dressed with salt and pepper if you like.
Alternative Recipes
Alternative Recipes to try out with this tender meat that will provide variety and mesmerize your taste bud are stuffed Butterflied Leg of Lamb.
Roasting is the most basic worldwide way to endure Lamb but Roasting and stuffing it with garlic, parsley, and even a bit of bacon and an amazing freshly prepared sauce is a recipe of the next level, and it also gives you a new taste. To make this recipe as mouth-watering as it sounds, salt marsh Lamb will be a perfect pick easily available in spring or early summer.
The ingredients to prepare this dish would remain the same, along with the addition of parsley, pepper, bacon, and red wine.
However, roasting and marinating remain the same, with an extra step of cutting a cavity and stuffing the mixture inside. After roasting, it is fried with bacon or beef stock and then with some red wine.
Now you can serve it on the platter with some good sauce and let the aroma spread into your dining hall.
Whether you are from any part of the world, lamb is something you can never resist. So cooking makes it that much more difficult. But if the correct measures are followed and kept in mind, every hard task can be a piece of cake; you only have to keep some things in mind.
The pinkish hue of the lamb from the inside is your cue to savor its amazing taste to yourselves and be sure you don't cut off all the fat and left with no taste. With all this in mind, you are ready to ace every recipe of Butterflied Leg of Lamb.
I'm Pauline, a retired patisserie chef, mother of four and now a full time food blogger! When i'm not cooking i love long walks, reading thriller novels and spending time with my grandkids. Head to my about me page to learn more about the woman behind the food! You can find my Facebook here