Last Updated on 21st April 2022 by
The cuisine world is full of wonders, and anyone who knows how to make use of the secret hacks can quickly cook up a marvel for loved ones. Well, Cranberry Orange Relish Recipe is such an amazing dish that can liven up any meal.
A favorite during Thanksgiving dinners, this 'old family recipe" has been served on the dinner tables since the year 1912. Originally offered to North Americans in Hanson, Massachusetts, a recipe for Cranberry Relish has undergone ample changes since then. However, we will talk about a recipe for Cranberry Relish with oranges.
This tangy in-taste sauce possesses the right ingredients to add magic to any of your holiday feasts. The cranberry Relish has always been an imperative part of Thanksgiving dinner, and you can also prepare it quite easily to pamper your loved ones and leave an everlasting impression on your guests. Well, let's walk through an exciting ocean spray Cranberry Relish Recipe and Bob Evans Cranberry Relish Recipe.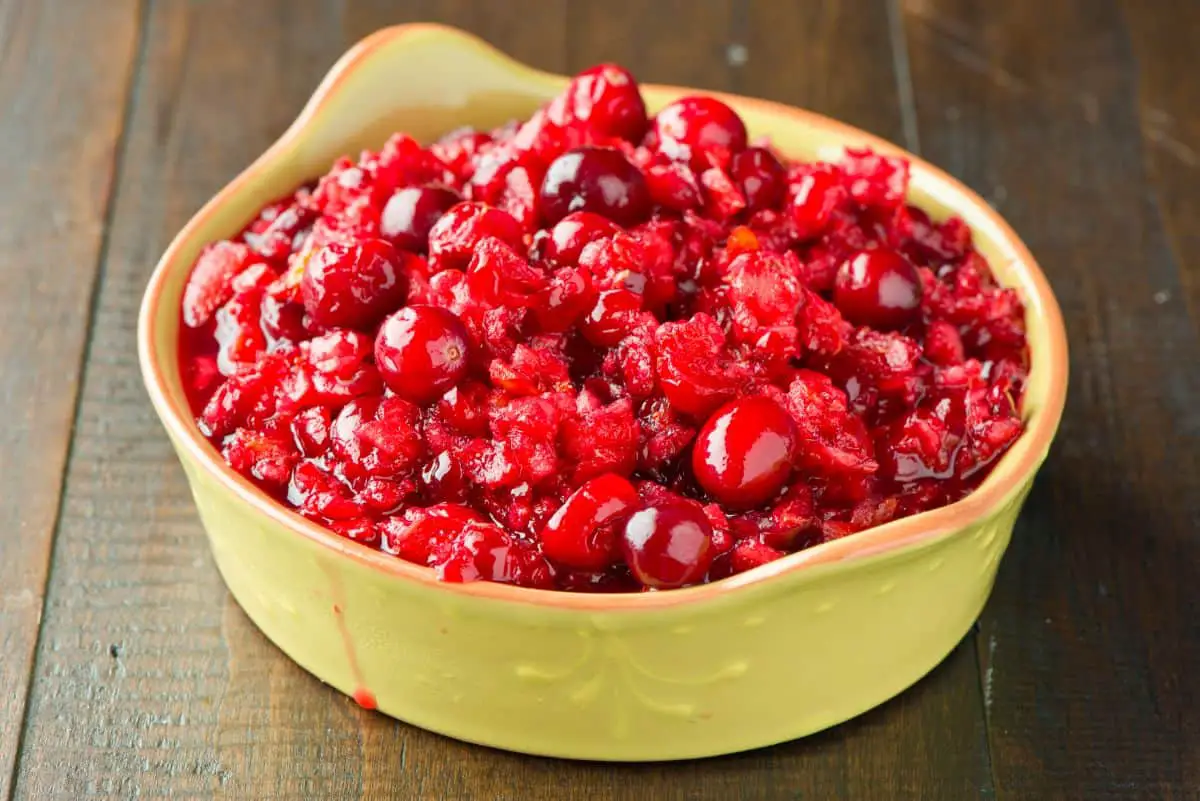 What is the Difference Between Cranberry Sauce and Cranberry Relish?
Many people often confuse Cranberry Relish with Cranberry sauce, whereas the reality is that both are different versions. When Cranberry sauce is a simple mixture of cranberries, sugar, and water, which you cook for about thirty minutes, Relish, on the other hand, is a raw version.
People usually prepare Relish by blending the cranberries in a food processor with sugar, citrus, and ingredients of one's choice. People often come up with different ingredients to add a tangy flavor to the cranberry Relish, such as ginger, orange, and even nuts.
While Cranberry sauce is often kept smooth, Relish, on the other hand, is crunchy. Also, you can like your sauce and Relish to be both sweet and tangy, yet many people prefer to use Relish as a perfect antidote to the heavy meals spread on Thanksgiving.
Ocean Spray Cranberry Orange Relish Recipe
This is one of the best Cranberry Relish recipes that you can prepare within 15 minutes. Though there are many versions of this particular recipe, such as Bob Evans Cranberry Relish recipe or Susan Stamberg Cranberry Relish Recipe, this below-mentioned Ocean Spray Cranberry Orange Relish recipe is the best.
Ocean Spray is a brand of more than 700 cranberry producers from Canada and North America. Thus, the brand deals mainly with recipes and products revolving around Cranberries, and one of their best recipes is this said version:
Always remember to wash your berries before cooking with them!
Ocean Spray Cranberry Orange Relish Recipe
Ingredients
¾

to 1 cup of sugar

1

orange

(unpeeled, seeded, and cut into eighths)

Frozen Cranberries

(preferably packaged Orange Spray cranberries)
Instructions
Take a food processor container and place half of the cranberries and half of the orange slices in the container.

Keep processing the ingredients in the food processor until both the ingredients are finely chopped.

Now, transfer the chopped ingredients to a bowl.

Continue the same with the remaining cranberries as well as oranges.

Stir the sugar into the mixture now.

You can easily store this Cranberry Orange Relish in the refrigerator or a freezer.
Bob Evans Cranberry Orange Relish Recipe
Another recipe for the Cranberry Orange Relish can be the Bob Evans version. Bob Evans is a renowned American chain of restaurants that Golden Gate Capital owns. The restaurant owns ventures in about 500 locations in 18 US states.
Customers have often Relished their baked, refrigerated Relishes, snacks, as well as gift items. One of their popular Relishes is Cranberry Orange Relish which people can also prepare easily at home. Here are the ingredients and steps through which you can also enjoy the Relish at the comfort of your home.
Bob Evans Cranberry Orange Relish Recipe
Ingredients
Zest of orange

(just make use of the orange part);

½

cup

of cranberry juice

1 to 1-¼

cups

of sugar

½

tsp

of cinnamon

(grounded)

½

a teaspoon of grated ginger

sixteen ounces of fresh cranberries.
Instructions
You need to grate the orange peel and add it to a pot containing ginger and sugar.

Next, add the orange juice into the pot while simmering the mixture over medium heat until the sugar dissolves.

Add the cinnamon powder to the mixture.

Now, add the cranberries and the cranberry juice while cooking for over five minutes.

Transfer the cooked Cranberry Orange Relish into a bowl and refrigerate it for a minimum of one day before serving.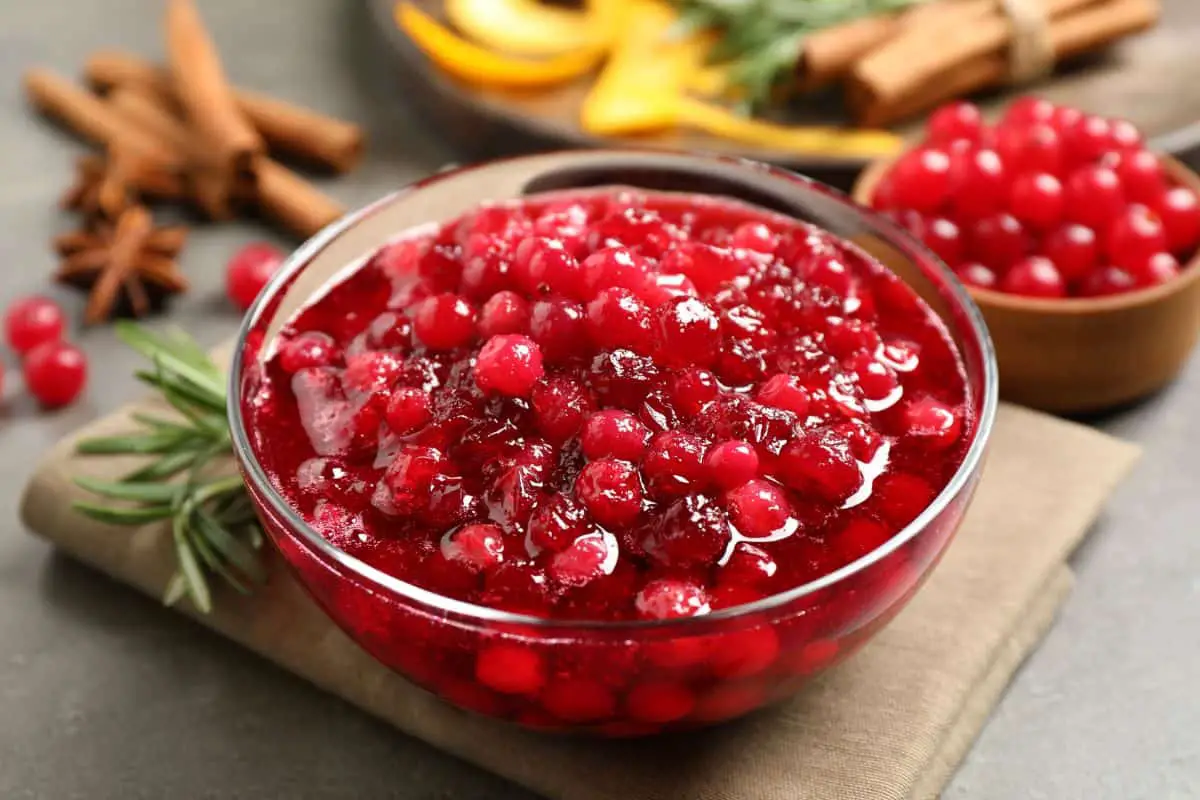 Tips For Making Cranberry Orange Relish Recipe Great
The sweet yet tangy recipe for Cranberry Orange Relish can be perfect through some effective tips and tricks.
Marination is the key point here. Thus, it is essential to prepare the Cranberry Relish recipe thanksgiving a day or two days before the occasion when you want to serve it.
Never serve the Relish immediately after you have prepared it, as the Relish may lose its flavor and essence. Also, do not shy away from putting sugar in the Relish. If you do not want to use sugar, you can also make use of a sugar-free sweetener.
Alternative Recipes
Alternative to the said Ocean Spray Cranberry Relish Spray can be the Susan Stamberg Cranberry Relish recipe. This said recipe is different from the recipe mentioned above in the aspect of ingredients.
As the Ocean spray recipe makes use of only Cranberries and Orange, Susan Stamberg makes use of raw cranberries, onion, sour cream, sugar, and horseradish in place of oranges. This version of the cranberry Relish recipe is creamy, thick, and pink in color.
Another awesome alternative to the cooked versions of the cranberry-orange Relish recipe can be the uncooked recipe of Cranberry orange Relish.
Yes, you read it right. In this recipe, you need similar ingredients in the form of cranberries, sugar, and orange. However, the catch is that you need to make sure that the orange needs to be seedless.
Simply blend the ingredients in the blender and keep them in the refrigerator while covering the bowl with a plastic cover. You can also combine this uncooked Relish with mayonnaise and then use it as dressing for your fabulous turkey sandwiches.
Happy cooking!
I'm Pauline, a retired patisserie chef, mother of four and now a full time food blogger! When i'm not cooking i love long walks, reading thriller novels and spending time with my grandkids. Head to my about me page to learn more about the woman behind the food! You can find my Facebook here