Last Updated on 23rd April 2022 by
Giblet gravy is super delicious. It is a gravy where you can use the meat of any bird. Mainly people use giblets of chicken or turkey.
People of any group will love the gravy. I think you have eaten giblet gravy most of the time in restaurants. But you can make it easily at home which will not take so much time. You can make this gravy any month of the year. The aroma is just mind-blowing, and You can serve it as a side dish for lunch or dinner.
So, in this article, I will share how to make giblet gravy in detail so that you can make this recipe at home and serve your family members and guests. They are just going to love it. I am sure giblet gravy is going to rotate in your kitchen within a few days.
What Do You Understand By Giblet?
Giblet mainly comprises of heart, liver, gizzard, and neck of the bird. People usually make giblet gravy from chicken or turkey. But the popular one is turkey giblets because the giblet pieces are large. So you find more meat in it which you can put in the gravy to make it more delicious.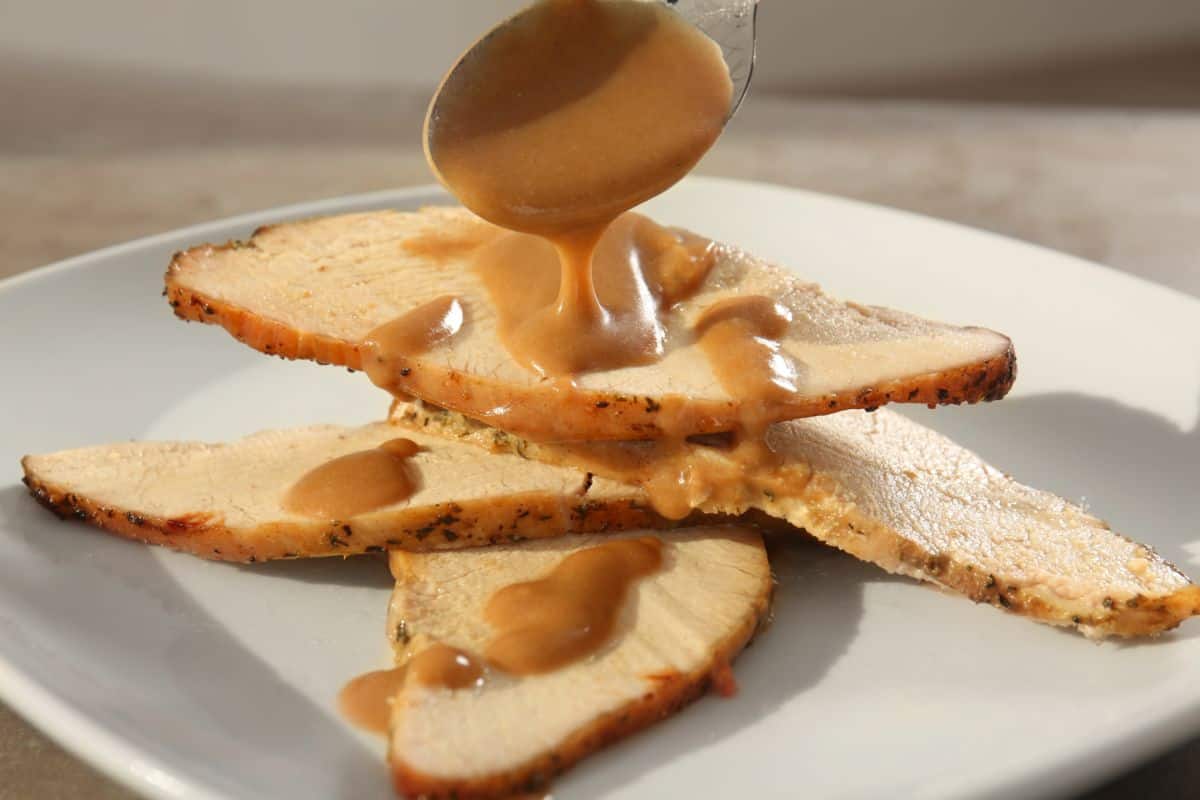 How To Make Chicken Giblet Gravy?
To make chicken giblet gravy, you have to follow the same procedure, but you have to add chicken giblets in place of turkey giblets.
Frequently Asked Questions
#1. How can I make my giblet gravy more interesting?
#2. What should I do if my giblet gravy is too thick?
Add some more chicken or turkey broth to the gravy and stir it. It will become thin.
Conclusion
Giblet gravy tastes just excellent. The aroma of giblets and eggs can attract any nonvegetarian to have gravy. The best part is the giblet gravy takes very little time to prepare. You need to follow the procedure as described above and cook giblet gravy in your kitchen. In my opinion, bachelors can also try this recipe and serve their family members or friends.
Anyways please do share your experience after trying giblet gravy at home. You may share pictures also. I would read your experience and see the pictures.