Last Updated on 17th December 2021 by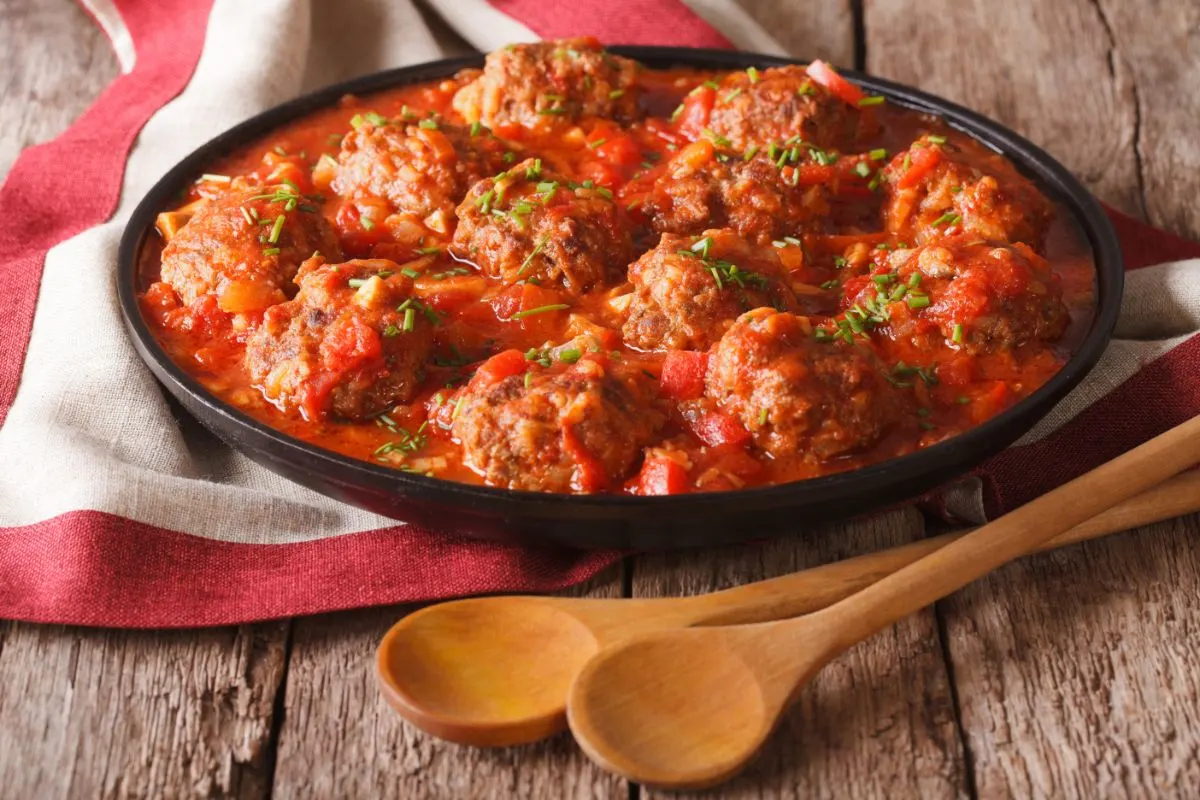 Perhaps you have had them at a restaurant, appreciated the taste but do not know how to make Albondigas? Perhaps your gym instructor told them that they are fat-free food? Perhaps you love Mexican and want to try something new?
Either way, you have come to the right place. We will show you how to make Albondigas that are finger-licking good!
The recipe for Albondigas has been a part of Mexican culture for a long time. Albondiga contains a minimal amount of fat, but despite that, it is high in calories. You will feel energized after having them, and since they have such little fat, they can help prevent several health issues such as heart attack, liver cirrhosis.
In this article, I will share some of the best ways for how to make Albondigas.
How To Make Albondigas Mexican Soup
You might have tasted Albondigas soup in some fancy restaurant, but preparing it at home has its benefits and charm. While consuming the soup, you might have thought about how to make Mexican Albondigas soup.
The process is quite simple. You can prepare the dish within 90 minutes. The bulk of the time will go into cooking, almost 1 hour; rest is preparation time. It would be best if you gathered the required ingredients before making Albondigas soup.
How To Make Albondigas Mexican Soup
Ingredients
Ground beef

Cilantro

Small onion

Salt

Garlic

Onion powder

Ground black pepper

Chicken broth

Carrots

Celery

Potatoes
Instructions
First, peel all the vegetables after washing them with water.

After this, chop the onion and cilantro finely and mince the garlic with precision.

You need to cut carrots into large pieces.

After that, cut the celery into 1-inch pieces.

Then take the ground beef, finely chopped cilantro and onion, and minced garlic in a mixing bowl. Mix them thoroughly, and next, add salt and onion powder into that.

After that, sprinkle black pepper over the mixture and mix it gently. Black Pepper is a crucial step in the recipe for how to make Albondigas Mexican style.

You have to use this mixture to form meatballs. The size of the meatballs is an essential factor. The ideal size should not be more than a golf ball.

Then a large skillet needs to be sprayed in a nonstick pan. Keep the flame medium and heat the meatballs carefully until they become dark brown.

Keep the meatballs aside. Another critical aspect of how to make Mexican Albondigas is that while frying, you should not fully cook the meatball.

You have to complete the rest of the cooking of the meatballs when you put them into the soup. In medium-low heat, cook the rest of the onion for almost ten minutes.

Now take a large pot and put the chicken broth into it. Add pieces of carrot, celery, and potatoes that.

Over high heat, put the pan in the oven and pour water into it. Let all the ingredients boil. Reduce the heat after a few minutes and let the soup simmer until the potatoes become soft, which means edible. Boiling will take almost 15 minutes.

After all these ingredients, add the meatballs and the extra cilantro that you have.

To make the ideal Mexican Albondigas soup, keep the soup over heat for another 30 minutes and let it simmer.

Before serving, you can season Albondigas Mexican soup with salt and black pepper. And that's how to make Albondigas Mexican!
How To Make Albondigas With Rice
If you want to know how to make Albondigas Mexican style, it tastes best with rice. In Mexico, many people consume Albondigas soup with rice. The spicy soup with the meatballs will satisfy your taste buds.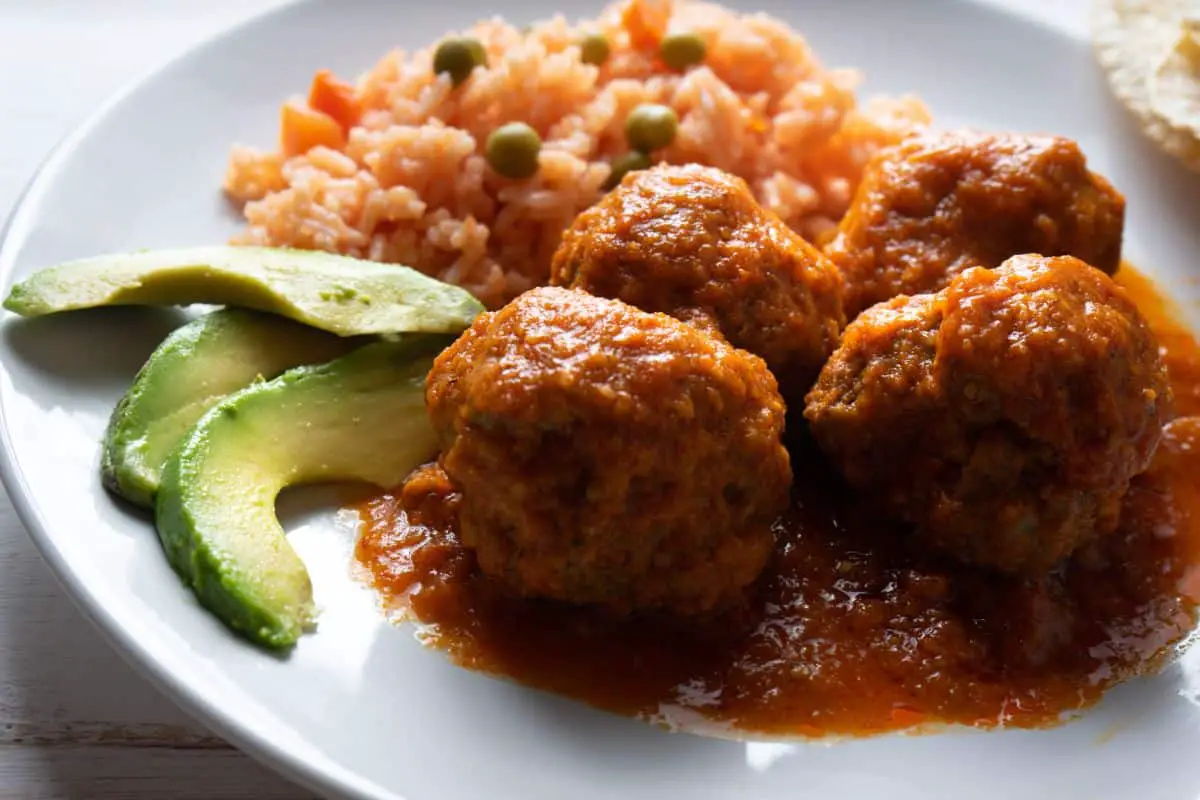 Other than simple steamed rice, fried rice also goes well with the Caldo de Albondigas. Well, if you don't know how to make Caldo de Albondigas, it is nothing but the Mexican pronunciation of Albondigas soup!
Sometimes the rice is also poured into the soup and the chicken broth and all the vegetables like carrot, onion, et cetera. Once the rice gets mixed with the soup, it will enhance the flavor.
Tips For Making Great Mexican Albondigas Soup
You need to take care of a few things before preparing Albondigas soup, a very trendy dish in Mexico.
Instructions
Before frying the meatballs, roll them properly on plain white flour.

While giving shape to the meatballs, don't press them too tightly. If you do this, they will become hard after cooking. When you consume them, the meatballs will become rubbery and chewy.

You can prevent that by putting oil on your hands while sizing the meatballs. The pressing has to be gentle because of the presence of the oil on your palm so that the meatball will get the actual size quickly.

Another very important thing that you need to consider is that the soup doesn't get too thick. You will lose the veggies, meatballs, and chicken flavor if you make the soup too thick. So the time for simmering needs to be accurate.
Nutritional Value Of Albondigas
One cup of meatball soup generally contains
16gm of carbohydrate
Approximately 14 gm of carbs
As discussed earlier, very little amount of fat (9 gm).
A cup contains almost 200 calories.
Albondigas is a rich source of Vitamin B complex (Mainly Niacin, B5, Vitamin B12).
Other than that, your body will also receive a good amount of Vitamin K, Vitamin C, and choline.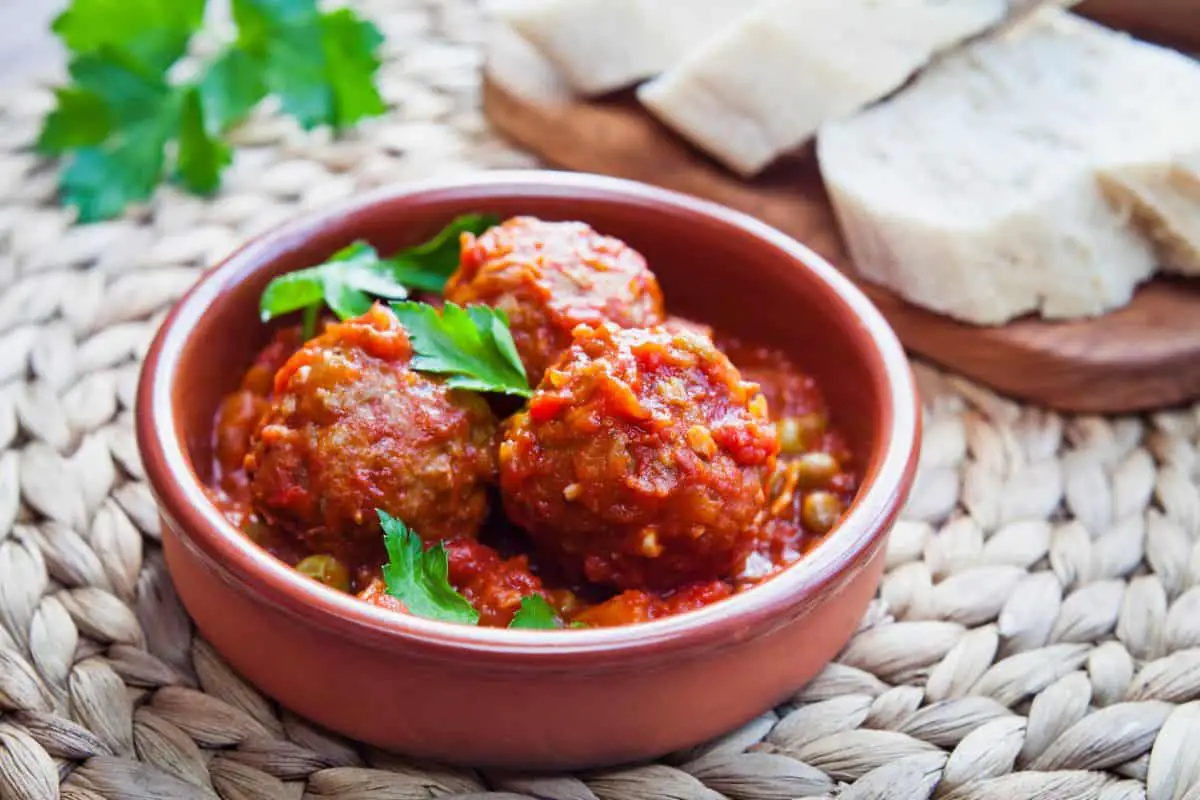 Final Words
I hope you will like this recipe and you are satisfied by knowing how to make Albondigas Mexicanas. Prepare this Mexican recipe, and all the young and old members of your family will like it equally.
Besides rice, you can also consume the meatball soup, also known as Caldo de Albondigas, with flour tortillas or tacos. You can have this for lunch or dinner.
Either way you have it, Albondigas are a fantastic, healthy, tasty and authentic Mexican dish to have and serve.
Happy Cooking!
I'm Pauline, a retired patisserie chef, mother of four and now a full time food blogger! When i'm not cooking i love long walks, reading thriller novels and spending time with my grandkids. Head to my about me page to learn more about the woman behind the food! You can find my Facebook here