Last Updated on 17th July 2023 by
One of the easiest and fastest meats to cook, shrimp are sweet, chewy and good with just about any topping or seasoning. You can barbecue them, grill them, fry them up in a batter, or eat them chilled, but shrimp is always better with a tasty side dish.
You can make your grilled shrimp dish stand out and be part of a satisfying meal by picking the best side dishes to go with it. After you spent so much time preparing, planning, and cooking up your perfectly seasoned grilled shrimp, you may be wondering what is good to eat with grilled shrimp.
We put together a diverse collection of side dishes for you to get some inspiration from. Your grilled shrimp doesn't have to be lonely next time you make it. With the right side dish, your shrimp can go from being just a tasty treat to part of a perfectly balanced meal.
Whether you are looking for low carb dishes for grilled shrimp or something rich and flavourful, we have you covered with dishes ranging from healthy vegetables to the perfect bread to complement savoury grilled shrimp.
Kebob Veggies
The delightful shrimp kebob is a relatively simple, crowd-pleasing dish that you can put together in a variety of ways. It's a great way to use up any leftover veggies you have in your pantry, and you can make shrimp and veggie kebobs a part of your next cookout, if you like.
What vegetables make for good a good kebob? Onions (red or Vidalia), tomatoes, carrots, potatoes, broccoli, cauliflower, and butternut or zucchini squash will all work nicely on a kebab. You can even add some fruit to your kebab, like pineapple for a tropical twist.
Whatever you cook with your shrimp, you might want to ensure the veggie pieces are thick and heavy for a filling dish that doesn't need much to go with it for your meal. Also, it's easy to cook up the shrimp and veggies at the same time, giving the kebob a unified look and taste and making the dish a very simple one to make.
Steamed Asparagus
How to keep things simple, low carb and healthy with your grilled shrimp? Our suggestion is to try steamed asparagus, which can be made just by popping them into the microwave for a couple minutes. They come out plump, tender and ready to eat.
It's not just the healthiness factor that makes asparagus a good combination with sweet, admittedly unhealthy shrimp. They also have an almost crunchy texture to them that makes them a good counterpoint to the soft and chewy shrimp. A contrast of textures is something we look for when finding a side dish for our main course.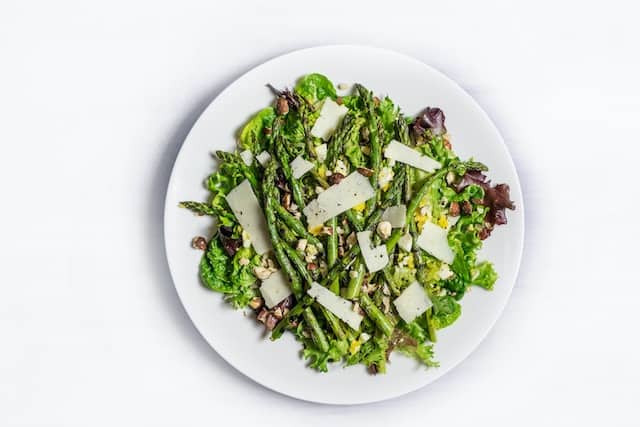 Biscuits and Grits
This one will take some work, and you may have a little trouble finding all the ingredients to make this meal from scratch, but it's a unique combination that you would usually only find served in the Deep South.
Grits and shrimp go together well, and if you aren't familiar with the dish grits, it's made from ground cornmeal and has the texture of oatmeal or porridge. Grits are usually served hot with some butter and salt, and they make a great complement to the shrimp. You can serve these two dishes side by side or mixed together.
Homemade biscuits work really well with these two foods, as they give you a soft, bready contrast that is good for sopping up the slightly runny grits. Flaky biscuits made with plenty of butter work best with this slightly rich meal, and you can serve the biscuits plain or with some garlic butter, honey, or cheese.
Accomplished cooks may be able to make these foods from scratch, but inexperienced cooks might want to opt for instant grits and canned biscuits that you just pop into the oven to bake. This meal can be as simple or as complicated as you like, but it works very well with some tender, Cajun-seasoned, grilled shrimp.
Roasted Potatoes and Lime
What to eat with grilled shrimp to give it some extra zest and make your meal filling? Roasted potatoes and the addition of lime would be a good solution, as the lime can be used to spritz up the grilled shrimp and the roasted potatoes help to make for a satisfying meal.
For a healthier option, you can trade in the white or red potatoes for sweet potatoes. To give the dish some extra flavour, you might want to drizzle some sriracha sauce on it or garnish with chives, parsley, or garlic.
The potatoes and lime grilled shrimp pair well with garlic bread, pasta, salad, or steamed vegetables, if you are looking to fill out your meal some more.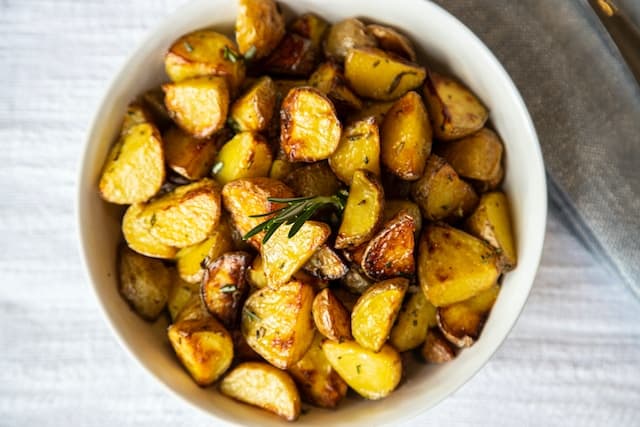 Shrimp Burritos
Grilled shrimp is great in a burrito shell, and it works well with some grilled corn, rice, black beans, salsa, cheese, and sour cream, but you can decide on the fillings you want to go with it. Rice works a lot better as your base filling for the burrito than refried beans when you use grilled shrimp. While refried beans are a popular burrito filling, we don't recommend them for a grilled shrimp burrito.
If you are looking for what to eat with spicy grilled shrimp, then the burrito is a good way to go. You can spice the shrimp as you grill it or wait until it is being added to the burrito to season the entire meal with something spicy.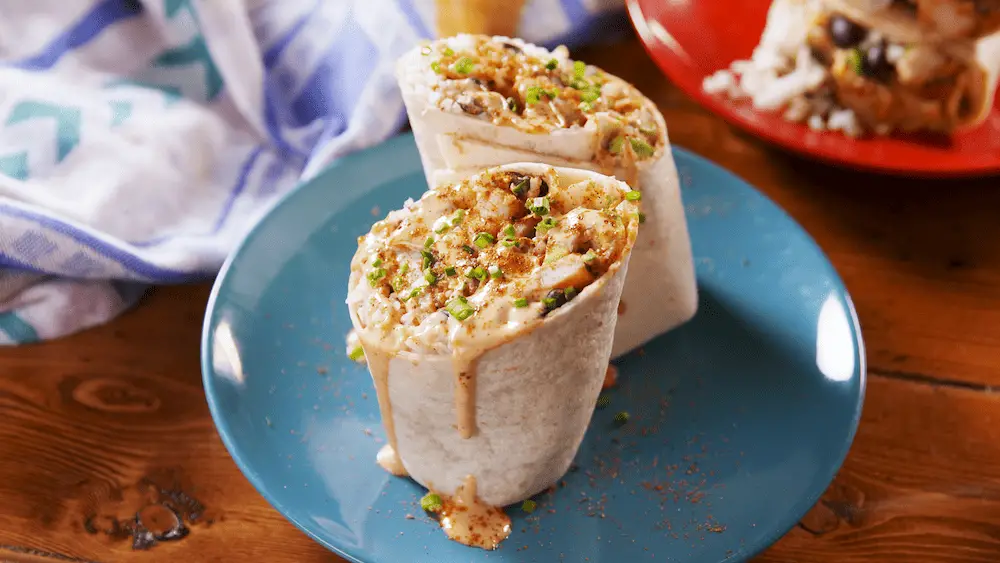 Curried Rice and Chickpeas
The pleasantly spicy seasoning curry is an Indian food staple, and it's a great partner for grilled shrimp. Throw some boiled chickpeas in there and you have a dish that would fit right in at an Indian or Caribbean restaurant. You can use as much or as little curry as you like, and it makes for a dish that is very colourful and bursting with flavour.
The peas and rice can be boiled together for a simple and quick meal, and you may want to chop up the shrimp so that they merge flawlessly with the rest of the dish. There is nothing challenging about making the dish or tough to eat through, making it a warm comfort dish that will fill you up nicely. It pairs well with a light salad and some buttery garlic toast, if you are looking to expand your meal.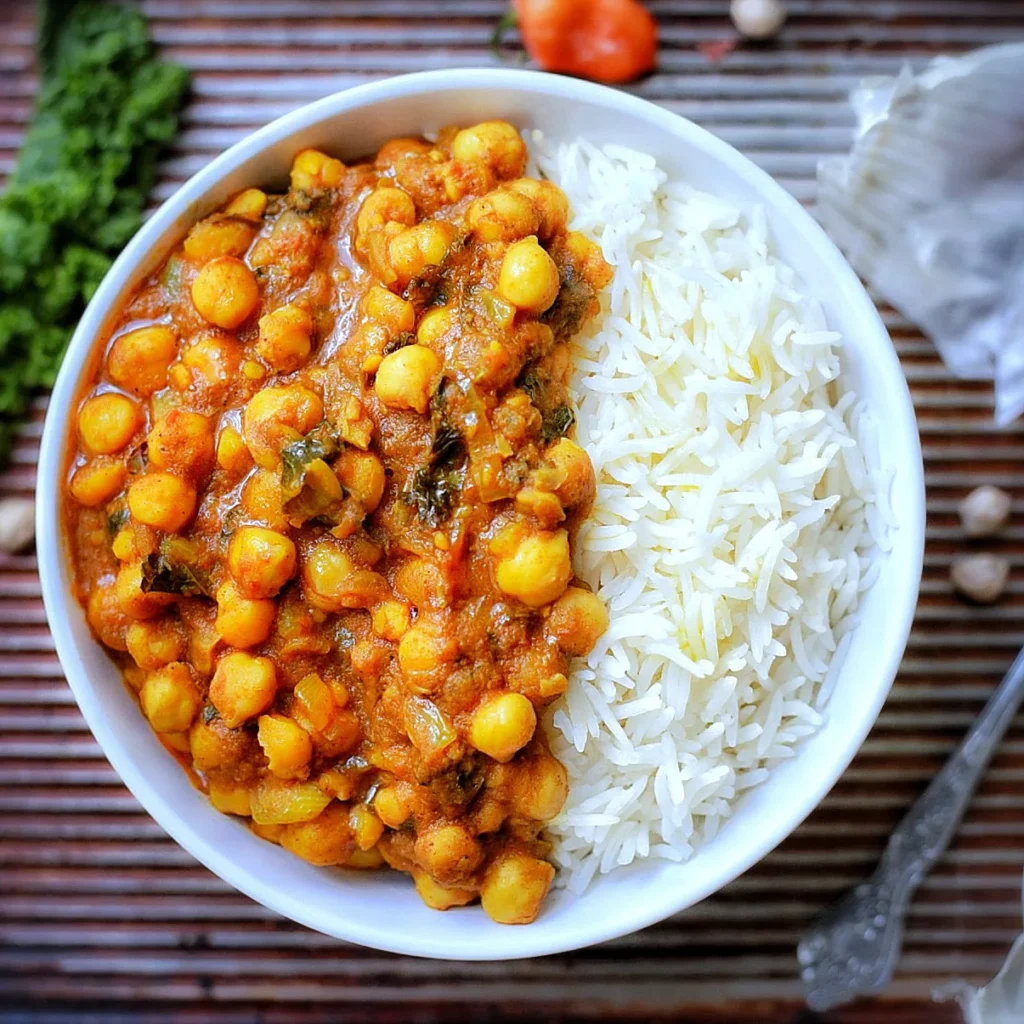 Shrimp Alfredo
Here is a classic answer for the question of what is good to eat with grilled shrimp. You can buy alfredo sauce or make it yourself from scratch, and the alfredo noodles boil in minutes.
Chop the grilled shrimp or add it in whole- it works great either way. The chewy, stringy shrimp is a great pairing with the soft slurpy alfredo noodles. Be sure to serve this dish warm to make it extra comforting. Garnish with parsley for some additional colour and flavour.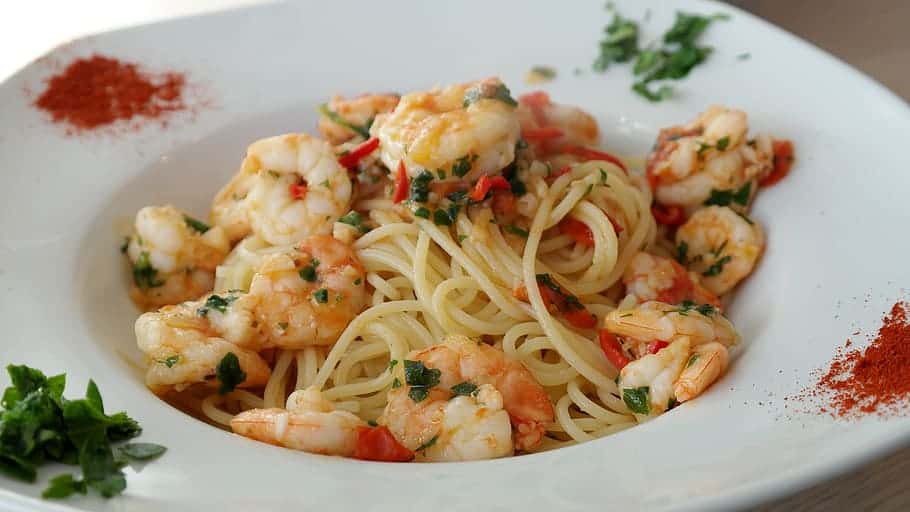 Corn and Shrimp Chilli
We think that shrimp works very well with chilli, especially if you want to find what to eat with spicy grilled shrimp. You can add some pepper sauce or hot peppers to make this a pleasantly spicy dish, and we suggest trying a chilli made with cauliflower and corn for an interesting variation that works surprisingly well with grilled shrimp.
These are just a few of our suggestions of what to eat with grilled shrimp, and we hope this list helps you to come up with some ideas for the next time you feel like cooking up some shrimp.
FAQs
What types of cuisine go well with grilled shrimp for side dishes?
Grilled shrimp is quite versatile and can pair well with a variety of cuisines. Mediterranean sides like Greek salad, couscous, or tzatziki can complement the delicate flavor of shrimp. Asian-inspired sides such as coconut rice, stir-fried vegetables, or a noodle salad can also work well. For a Southern twist, consider sides like cornbread, coleslaw, or hush puppies.
Are there vegetarian or vegan side options that complement grilled shrimp?
Yes, there are many vegetarian and vegan sides that can complement grilled shrimp. Grilled or roasted vegetables like bell peppers, zucchini, or asparagus are a great choice. A fresh salad with a citrusy vinaigrette, or a tomato and cucumber salad, could also complement the shrimp well. For a heartier option, consider a grain salad with quinoa or farro.
What are some lighter, low-carb side dishes that pair well with grilled shrimp?
Lighter, low-carb side dishes that can pair well with grilled shrimp include salads made with leafy greens or non-starchy vegetables, grilled vegetables, or cauliflower rice. A simple cucumber and tomato salad with a lemon and olive oil dressing can be a refreshing and low-carb choice. Grilled eggplant or zucchini are also excellent low-carb options. Another idea could be stuffed avocados with a fresh salsa.
I'm Pauline, a retired patisserie chef, mother of four and now a full time food blogger! When i'm not cooking i love long walks, reading thriller novels and spending time with my grandkids. Head to my about me page to learn more about the woman behind the food! You can find my Facebook here